Who's in charge of this thing anyway??
That would be me. Creator. Developer. Author. Dana Jesiolowski.
Yeah, don't even try to pronounce that…I'm still figuring it out myself.haha
And, this is my family…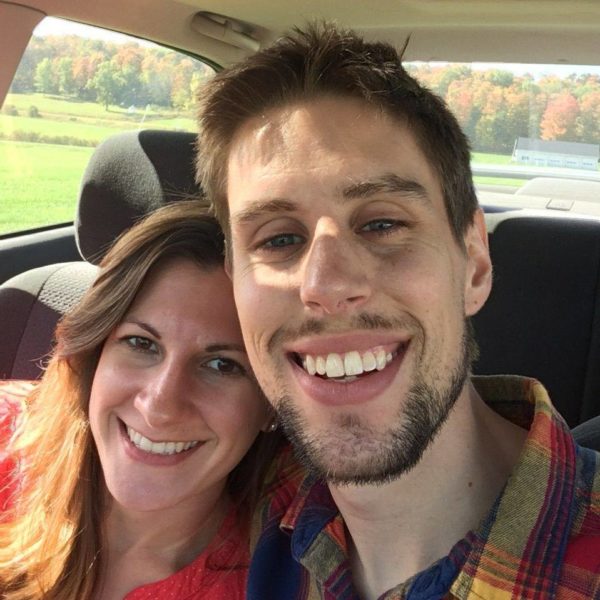 Just me and my husband, Sean, for now. Family is important to both of us and we would love to have some little rugrats of our own someday.
For now we are both focused on our careers and building a comfortable family home.
I have a Master's degree in Human Services and a Bachelor's in Psychology with a heavy focus on the family system. Writing this I feel like I'm going in for an interview or bragging about my education.
To be real with you, I want you to know that what I share with you in my posts isn't just coming out of my head or from my feeling about topics. I want you to be able to trust my insights. I will definitely not always be right and most things will be a matter of opinion.
But I do want you to know that I will share with you my research sources and that I will do my best to make an educated guess on the insights I share, not just a feel good idea.
For the most part, I am direct and to the point. SO, if you can appreciate that mindset we will be great friends.
2 Goals of This Blog
#1 Share stories from my past and present that offer insight into subjects like childhood grief, waiting on God, and newlywed life. I'm striving to be a voice of hope in your world of noise. Bringing balance to those struggling.
#2 I'm a wife! You too? I'd love to encourage you along the way. Share personal insights, struggles, and triumphs!
#3 Offer resources to families to aid them in maintaining a healthy life balance.
Benefits of Coming Along with Me on this Journey
#1 Encouraging, supportive, and useful content.
#2 FREEBIES that I create, for example: encouraging wall prints.
Future: Access to Digital Products that are specifically designed to benefit those looking for a balanced family.
Want to Join Me?
Subscribing will give you the opportunity to share with me topics you would like to hear about. Join my email list and you can contact me directly. I would love to hear your story.
Subscribe to My Email List and Recieve a FREE Encuraging Wall Print!