Relax in Your Beautiful Home Organized by an Expert…YOU
The Organize It! Mini-Course gives you the tools you need to get started organizing today.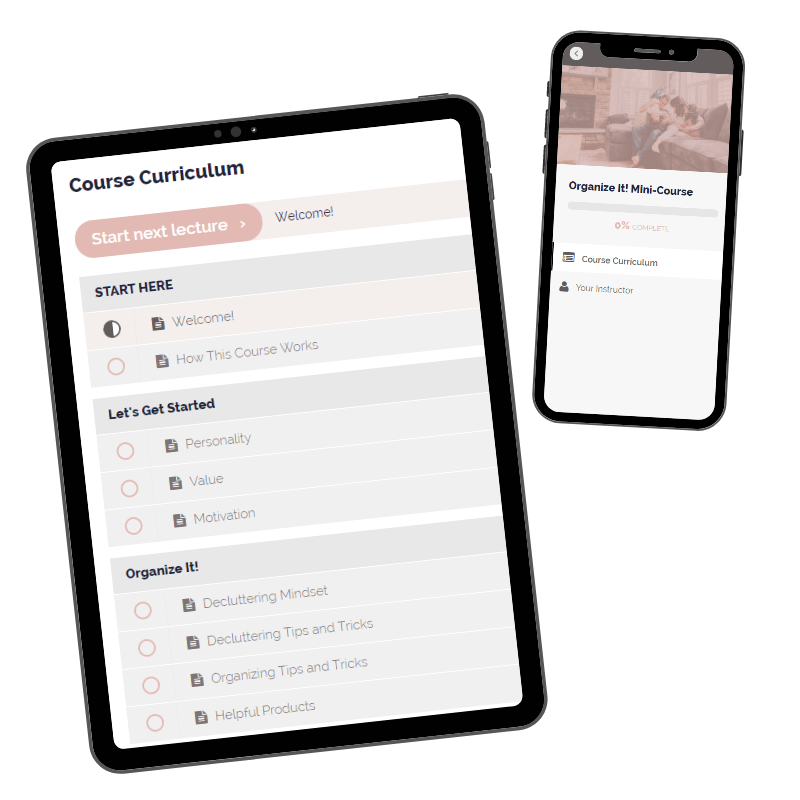 How do I motivate myself to get organizing?
How do I decide what should go and what should stay?
Where do I put the stuff that I need to keep?
My new course will help you answer ALL of these questions!
Benefits of Course
Action steps included for each lesson.
No more guessing what to do next.
Practical decluttering and organizing tips you can put into practice today.
Lessons Included in Course
Personalities Effect on Organizing
Value (deciding what to keep)
Motivation (how to start and finish projects)
Decluttering Mindest
Decluttering Tips & Tricks
Organizing Tips & Tricks
Organizing Product List (ideas)
Keeping Things Organized
Progress Over Perfection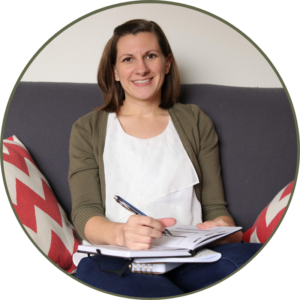 Hi! If you don't know yet, I'm Dana.
I love organizing and I'm hoping to be able to help you go from chaos and stress to relaxed and functional.
I have been organizing my own living spaces and helping my family and friends do the same for the past 10 years.
With a master's degree in human services, helping people is close to my heart and something that is fulfilling and gives me purpose. It took me a few years to realize I should put these two loves together. Helping people organize their over-stuffed spaces…it's a no-brainer.
Having a comfortable, functional, safe environment to call home contributes to an overall sense of well-being.
I'd love to join you on your journey to an organized home!
My Organize It! Mini-Course is an online self-paced course teaching you how to utilize your mindset and personality to organize.
With this course you will:
Discover the joy of having an organized space that meets your needs.
Find out what it feels like to have the motivation to finish your organizing projects.
Learn the hacks you need to get started organizing your home today!