FREE eBook!
Organize It! Roadmap
A Step-by-Step Guide on Organizing Your Entire House!
A step-by-step guide to organizing your entire house!
A cluttered house can cause you stress and anxiety.
It keeps you from wanting to go home.
You hesitate to invite guests over due to the mess.
It's a challenge just to find a decent spot for a Zoom call.
My Organize It! Roadmap Can Help!
Follow the Roadmap and it will take you from chaos to a space you can be proud of.
I walk you through a process to choose where to start organizing.
You'll get ideas for how to reimagine the space you want to organize.
I teach you how to create an organizing plan that will take your organizing project from cluttered to completion.
Steps Included in Roadmap
Choose a Space to Organize
Brainstorm and Dream
Create Organizing Plan
Decide the Function of the Space
Declutter and Clean
Rearrange and Repurpose
Put the Space Back Together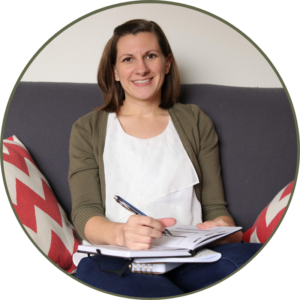 Hi! I'm Dana.
I love organizing! I've been doing it since I was a teenager.
How will this piece of furniture look over there? Will moving it help the space function better?
This dresser is always cluttered. What if I take the drawers out and turn the frame into shelves instead?
I only wear 3 out of 10 shirts. How can I make my clothes more accessible?
Thoughts like these are constantly running through my head. Not to mention the questions my family and friends hit me with. Organizing is a creative outlet for me. I enjoy finding new solutions to cluttered spaces.
My Organize It! ROADMAP is a step-by-step downloadable guide showing you…
How to go from cluttered chaos to organized bliss.
Discover where you should start your next project and…
Learn the steps you need to take to see your project through to completion!
I'm going to outline 3 simple steps to get you started on your organizing journey AND 4 more steps to follow it through to completion. It's easier than you think. Sign up now to see how easy getting organized can be!